APEC 2019
Friday, February 8, 2019
Here's EFC/Wesco exhibiting at APEC 2016 in Long Beach, California with a little help from some of our outstanding sales reps. We will be back in California for APEC 2019 on March 18th-20th. Be sure to come visit Booth #855 at the Anaheim Convention Center!
To stay up to date about APEC, and all things film capacitors, be sure to follow us on social media:
Instagram: @efcwesco
Twitter: @EFCWesco
LinkedIn: EFC/Wesco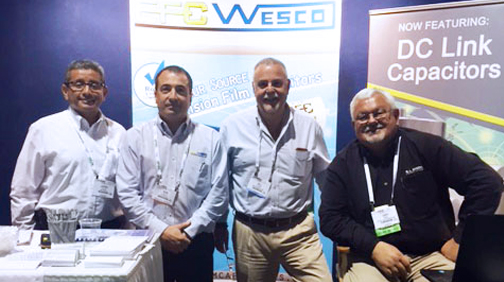 View Article List

***LAST UPDATED: 3/21/2019*** Thank you to everyone who visited EFC/Wesco's booth this year at APEC 2019! Click here for information on other upcoming events!
Read More