Check Out EFC/Wesco's New YouTube Channel!
Tuesday, June 27, 2017
EFC/Wesco is excited to officially launch our YouTube Channel! To kick off our channel, we've uploaded a video highlighting the history of the company and the minds behind EFC/Wesco's extensive line of capacitors. Check it out and subscribe here!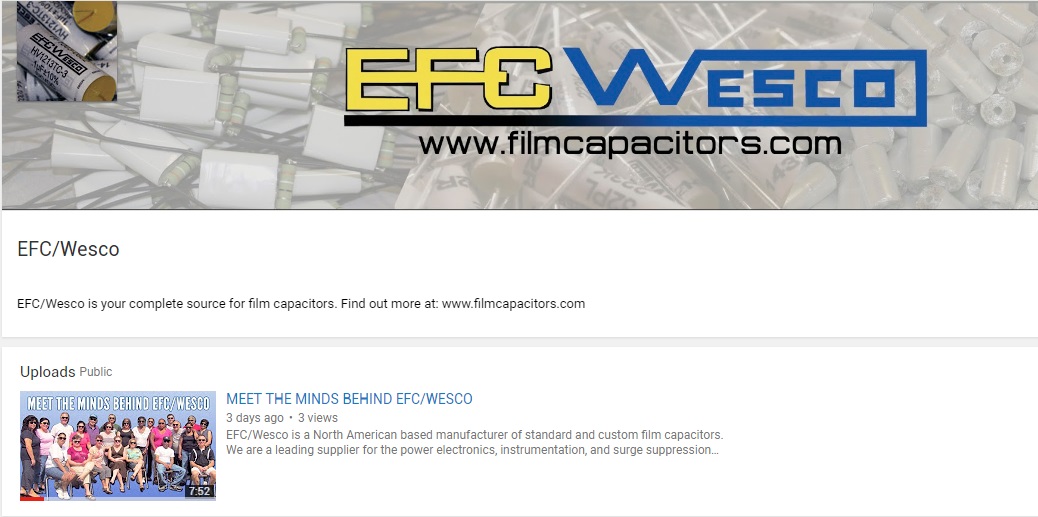 View Article List

***UPDATED: 1/23/18*** SAVE THE DATE! Plan to visit EFC/Wesco March 5th-7th at APEC in San Antonio, TX!
Read More